A field marine station situated on the shore of False Bay, Cape Town.
The Cape RADD Marine Field Station is situated on the shores of False Bay, Cape Town and is a platform to host field projects in a logistical, advisory or training capacity, and provide training programs for early career scientists.
We aim to facilitate regional and international collaboration with multidisciplinary expertise to assist with marine conservation research and education for the False Bay ecoregion. Training the next generation of field scientists and conservationists.
Our research / Laboratory Equipment
Plankton nets & sieves
Baited Remote Underwater Video system
Microplastic Manta Trawl
BRUV
Flow meters & sensors
Stereo dissecting microscope
microscope (x1 compound, x2 dissection, eye piece camera display)
Fridge & freezer
Fully equipped dive center
Compressor
Cameras + GoPro's
Cape RADD can also arrange specific research equipment from local contacts if necessary for individual research needs.
Boats & Vehicles
All the necessary infrastructure you may need, in one place. In addition to the Ocean Hub headquarters, Cape RADD also operate:
8m diving semi rigid hull inflatable boat (12 pax capacity)
Yacht BOAZ, a Boden Schooner design, 40 ton, 52 foot long steel hull, with 5 cabins. BOAZ sleeps up to 10 people comfortably and is equipped for long distance sailing.
Land Rover Defender 90 equipped with tow bar
x3 Ford Rangers
VW Transporter flat back truck
Trailer
Other vehicles can be organized on request if necessary
SSI Scuba diving center and Servicing
Our sister company Impact Divers operate from the same building and support our research team where needed. Impact Divers provide all the equipment necessary for dive expeditions, can supply new equipment and accessories as well as servicing of dive equipment. Impact Divers offer all SSI standard diving certifications and specialties for diver training and professional development.
Media
Cape RADD offer logistics and support for film shoots or location scouting for productions in the marine environment. We have an experienced team of marine biologists and commercial divers with knowledge of the local area, as well as dive equipment and boat options.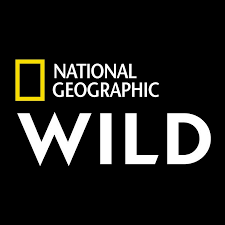 Accommodation
We can accommodate varying sized groups and teams (up to 65+ people). We have accommodation well established contacts for various sized accommodation in Simon's Town and the surrounding area.